Industry Tracker provides in-depth research and tailor made metrics and analytics on climate-critical companies and industries.
Our research and analysis looks across the value chains of high impact sectors, covering the largest global companies with the biggest climate footprints.
With our bottom-up analysis, we help investors quantify company alignment with 1.5 degree pathways and the implications for business models and company financials.
Our unique research process
---
Scoping
Scope out highest impact companies & data sources
Data Collection
Collect data & engage with companies
Analysis
Conduct fundamental analysis of the sector & climate change drivers
Metrics
Create forward-looking metrics under the TCFD framework
Insights
Provide insights &
analytics
Sector Coverage
---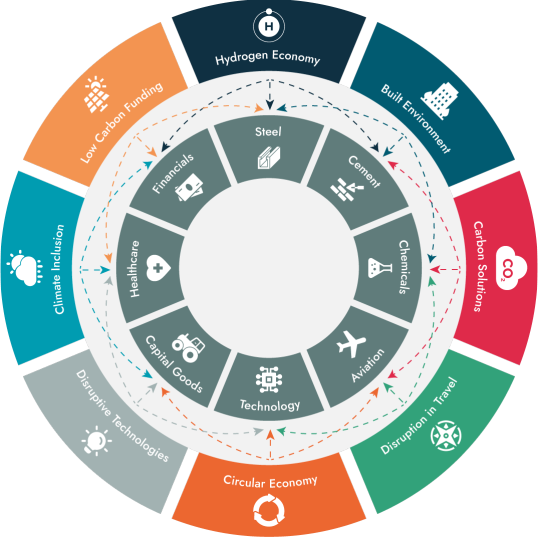 The research covers a range of core climate-critical sectors which include key industrial sectors that are high emitters such as cement, chemicals and steel.
These industries are particularly important as their output feeds into a wide range of products and services that we rely on in the real economy and which are central to the way we live.
The research will take a value chain approach, looking at the climate impact of the sectors themselves but also how this affects other parts of the economy and where solutions can be found.
Executive Summaries
---
The executive summaries for all of our research reports are publicly available, but full reports can only be accessed by Industry Tracker subscribers. This includes reports the team previously published as part of the Investor Research team formerly at CDP.